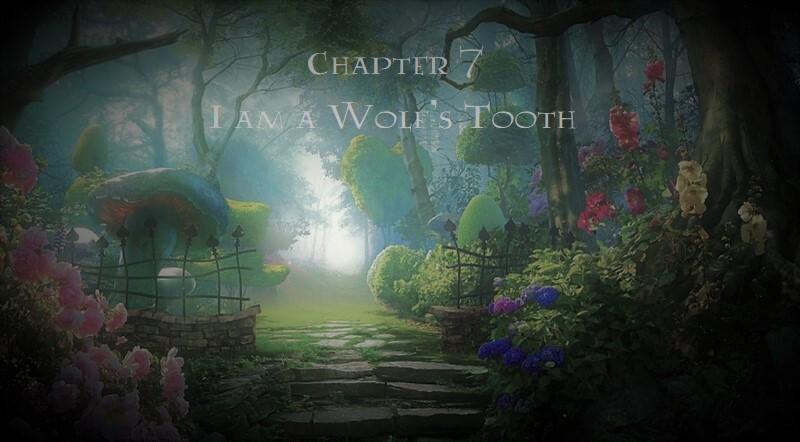 Harry felt like it was nearly noon and he was sitting in the Great Hall after finishing the potions class when he opened his eyes. He'd spent the night with Ron, as he'd planned, doing homework and teaching himself how to read. He wanted to tell Ron about everything happening, but he was afraid Ron would turn what he learned into a nightmare. Ron always did that, to Harry's dismay.
That was the first reason Harry had gone straight to breakfast, the second reason he had gone straight to bed again, and the third reason he was in the library garden, staring at the ceiling until he felt a tingle on his back again… 
Harry could not help but realize that he looked at the ceiling all the time, but there was nobody to look at it from on top of, no one else to look down onto the floor with. Just a lonely ceiling; the only thing there could be that was beautiful was the roof on top.
"Harry, there you are! What are you staring at?" Hermione asked, entering the library garden from her office. She sounded scared, trying to sound calm but somehow, her voice got thinner and thinner over the course of the afternoon.
"I'm staring at you!" Harry exclaimed. He had never tried staring back like this. It made him feel like a total idiot.
Hermione's face became more and more expressionless. "Harry Potter… " she finally said. Her voice was soft and beautiful. So beautiful that he thought she was dreaming, just like Ron had. "I've been doing some reading, and we need something called the Wolf's Tooth for our ritual!"
"And I think you need to ask for the Patronus if we're going to be able to perform the Ritual and save Draco!" Harry yelled with pure joy and desperation as she continued on.
Hermione shook her head furiously. "I've researched the term 'Wolf's Tooth' a bit and it seems to have gotten some publicity. I didn't take any pictures or anything, but if you are looking, I can answer any questions you might have."
"Well… maybe if I have you wait till the class ends, I might be able to ask you one." Harry's mind immediately wandered back to his classes that morning, the things he'd been telling himself he'd learned. They made sense to him.
He looked back to see a wolf standing in front of him, and when he saw who it was he was immediately distracted. He turned to look at the dog who had suddenly come from the garden shadows, "Wow, how cute… " He said in his voice. And then, after a moment, he realized what the dog was doing.
This was a wolf in his life, Harry thought, the same wolf as Harry, the same wolf that he always assumed was the most beautiful one. Harry was also a wolf, and now he realized that it was not as if he was just a human. A wolf, he realized, was a person with a mind.
Hermione's mind had turned red, her expression turned very green. She turned back to look at the dog who had come out of the shadows, then back at his eyes.
"So… " Harry said, and his head suddenly turned away from her. "Do you think I could be the Wolf's Tooth?"
"I've been dreaming about that," she said firmly. "But I don't think I'm dreaming. No… no… no, you could be the Wolf's Tooth. You could be Harry's Tooth, too." She turned around to look at him. "You could be your own son. You could be your father's, too." She smiled and laughed, "Now come on. We have more than enough time to get started."
Harry stared at her for a moment, trying to form a word, "Get started? I thought your boyfriend, the little prince, was gonna be the one to do it." Harry looked up into her emerald green eyes.
She laughed and patted him on the head, "Yes… now you can be the one, Harry. We both can."
Harry gave her a crooked smile, his nose twitching a little, and they both stared out at that endless green. He realized she was right, "If we don't get started, this is gonna last forever. And that could be too long."
The wolf's eyes gleamed.
They turned to each other, their eyes locked in a happy stare. Then each raised the wand, and they both stared up into the sky with eyes that were twinkling. Both of them were laughing. Together, they shouted, "Avada Kedavra! We've won!"
*****
Some time later, the door opened. Ron walked in, with a puzzled look on his face, "Harry? What are you doing here? Just… where the hell did I miss this?!"
Ron didn't need to think too long on that, as the door was open to the garden, and Harry and Hermione were already there. They were both on the ground, as dead as they came and both were completely silent.
The wolf looked at Ron, who still couldn't quite believe what had just happened, but it nodded vigorously before moving off.
Ron grabbed the two of them and dragged them down the garden path to the main tunnel, "Well I guess that's it for this year!"